MAKE IT EASY.
MEET AT THE AIRPORT.
It's different in the District.
Welcome to the ATL Airport District—one of the most unexpected and convenient places to stay when you're traveling to the Atlanta area. As up-and-coming as it is down-home, the District offers a chance to experience a unique blend of energy that can only be found where forces of industry, technology, hospitality, and history meet.
Yes, it's home to the world's busiest airport, the second largest convention center in Georgia, and boasts more than 8,000 hotel rooms. But the District also has an ever-growing number of unique shops, local breweries and restaurants, and a thriving culture that is influenced by the city, yet unmistakably its very own. Connected to everything you want to do and convenient to everything you could need, the ATL Airport District is the ideal destination for those who travel the beaten path, but prefer to stay just off it.
Visitors travel from the Airport passenger terminal to the Georgia International Convention Center, Hotels and Rental Car Center fast and free. Now, that's a smooth ride. >>
Visitors travel from the Airport passenger terminal to the Georgia International Convention Center, Hotels and Rental Car Center fast and free. Now, that's a smooth ride. >>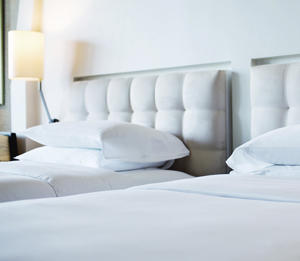 Want choices? The ATL Airport District has more than 8,000 rooms, from luxurious and modest to bold and quaint. That's flexibility and options for you. >>