Convenient from anywhere.
Connected to everywhere.
Experience the
only

convention center
directly connected to a major U.S. airport.

Meet the ATL Airport District, the refreshing spot between Atlanta and Hartsfield-Jackson Atlanta International Airport. Here, the Georgia International Convention Center (GICC) isn't just "close to the airport"—it's adjoined to the airport by a free 24/7 SkyTrain. With 150,000 square feet of exhibit space, 16,000 square feet of meeting space, the GICC is the perfect solution for your next event. And if that's not enough, there's a pro-level arena next door, available as another event space to help ensure your experience is a winner.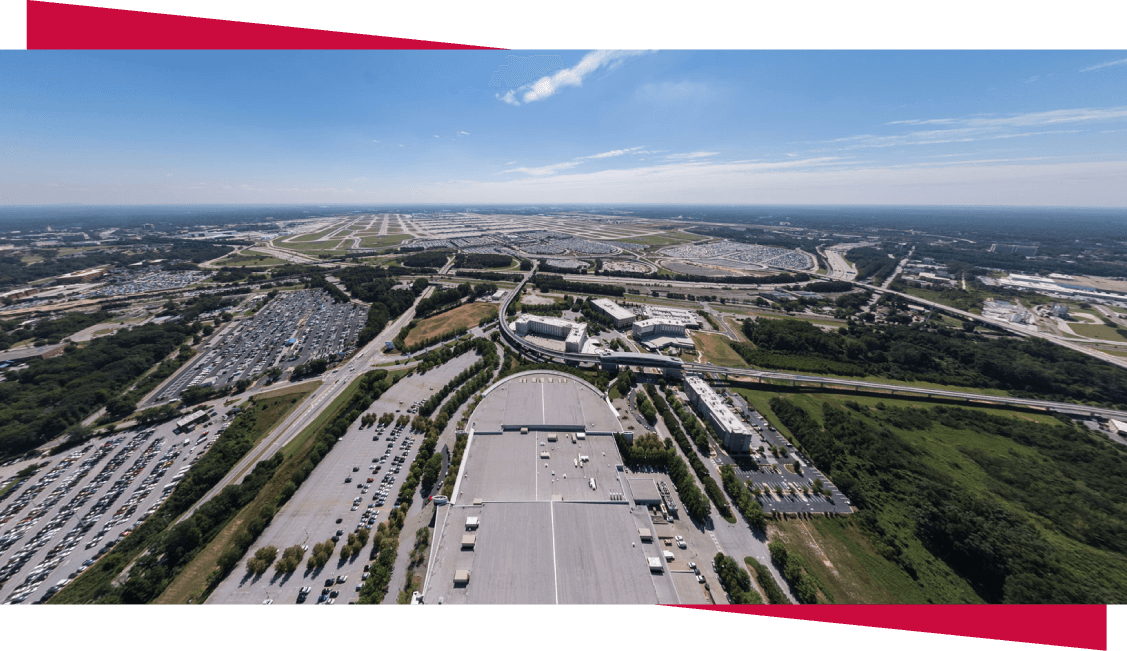 Convenient Location
Being connected to the ATL Airport by a free two-minute SkyTrain ride, combined with shuttles and the city's rapid transit system, makes the District convenient from anywhere.
Explore Options »
150+ Domestic Destinations connected by nonstop service to Atlanta's airport
Free 2-minute ATL SkyTrain from baggage claim directly to the GICC and Rental Car Center
Great Event Venues
Big or small, indoors or out, we have a venue to fit your needs. Explore the District to find one that works for you or reach out to a team member to let us guide you.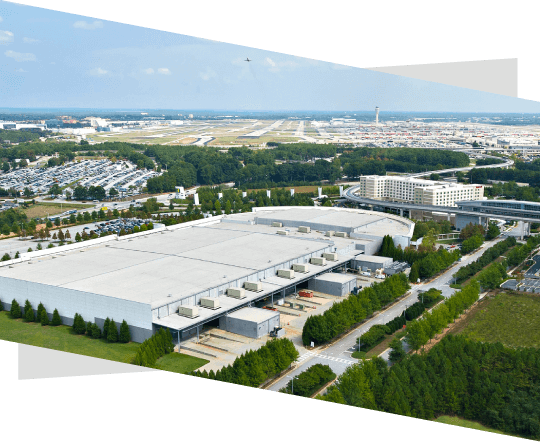 The Gateway Center Campus
Flexible options and a variety of hotels and restaurants – we've yet to meet an event we couldn't accommodate.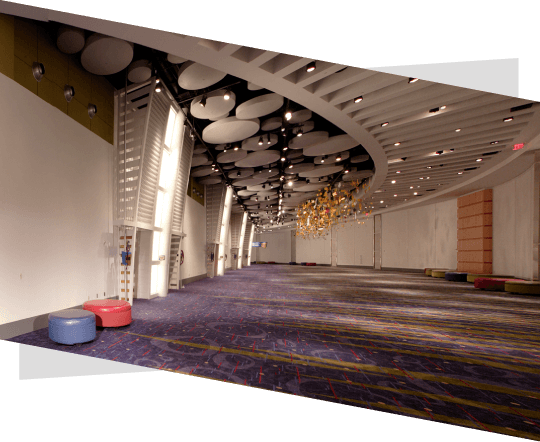 Georgia International Convention Center (GICC)
Atlanta's second largest convention center for meetings and trade shows.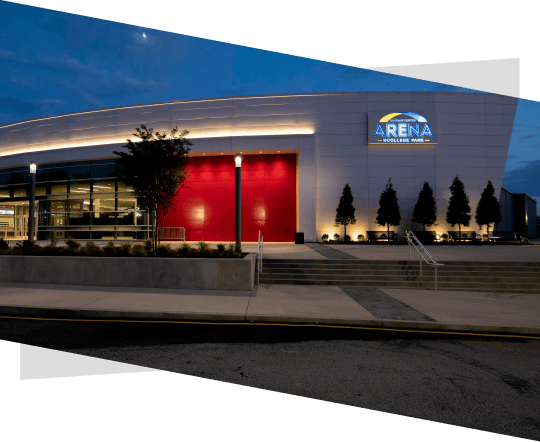 The Gateway Center Arena
A state-of-the-art 5,000-seat Sports and Entertainment venue that sits next door to the GICC.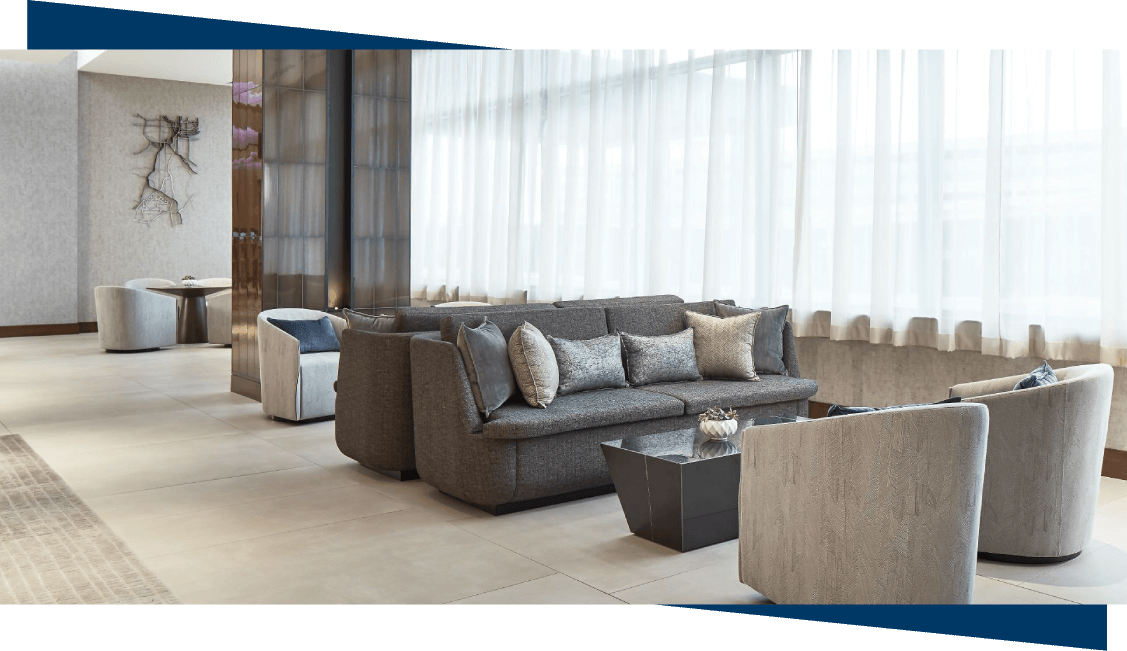 Meeting and Group Hotels
The District is home to 30+ hotels with onsite meeting and event spaces. Use our Search, sort, filter and map options to find the perfect match for your event.
Plan Hotels »
30+ hotels include onsite meeting and event spaces
Over 7,000 hotel rooms within a 3 mile radius of the airport, all with free airport shuttle service
Services for Groups of All Sizes
Let our complimentary first-class marketing resources help you build attendance and interest in your upcoming meeting.
Destination Services »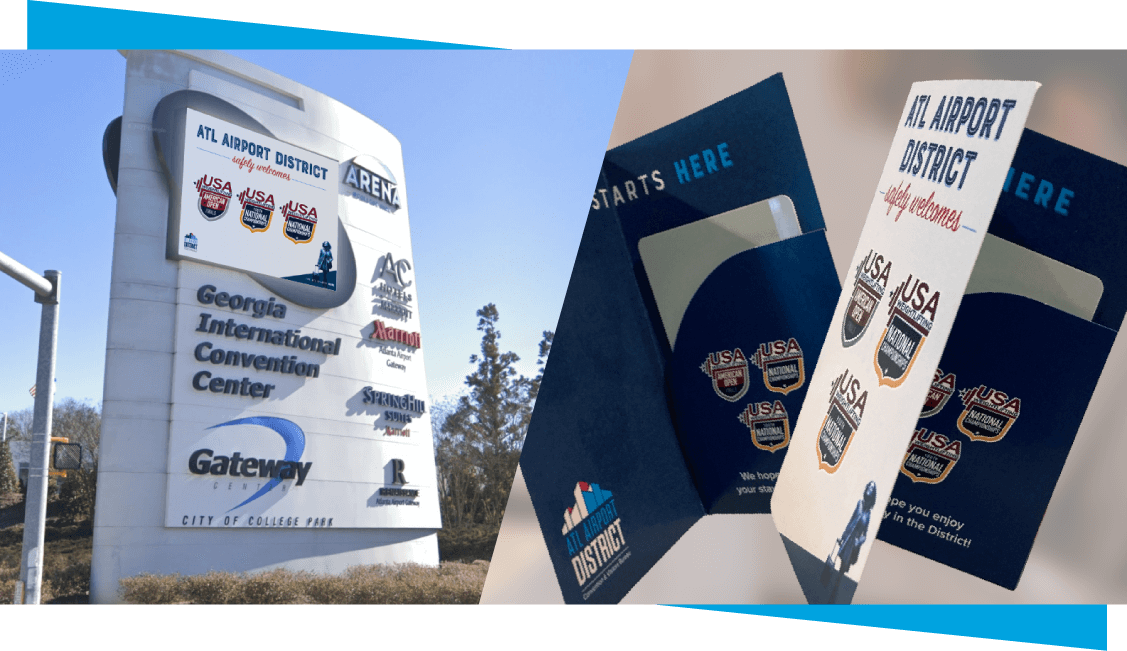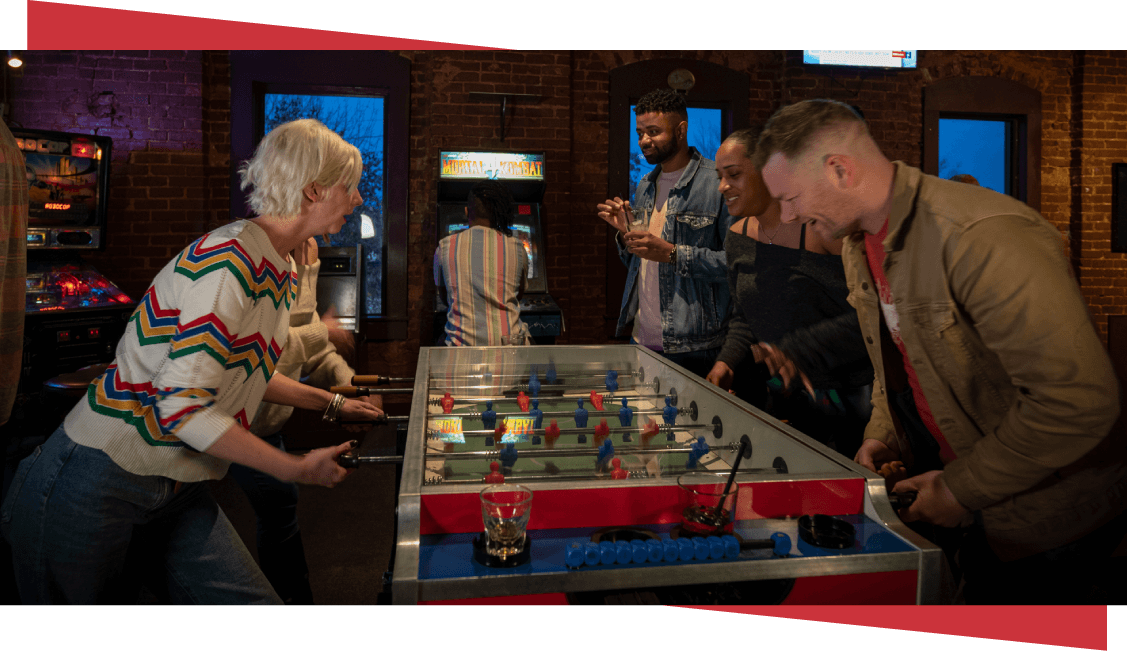 And Plenty of places for Fun!
It'd be a shame to come all this way and miss out on the District's A-one attractions. See what's going on and make a plan.
Things To Do »
Evolving Health & Safety
We're committed to keeping visitors and attendees safe in the ATL Airport District. Learn more about convention center and local hotel safety measures.
Up-to-the-minute Info »
Meet the CVB Team
Let our deep understanding of hospitality industry expectations and all the possibilities that the ATL Airport District holds make your event a success.
More Info »
The Breakout Blog
Our Meetings & Events blog tackles industry current events and features some hidden facets of meeting in the District.
Visit Blog »