The Gateway Center Campus
At the center of it all.
Whether you're expecting 30 people or 3,000, the ATL Airport District offers right-sized facilities. Our flexibility is powered by the Georgia International Convention Center (GICC) , the Gateway Center Arena and a variety of hotels and restaurants, and we've yet to meet an event we couldn't accommodate.
Everything You Need In One Place
Home to Georgia's second largest convention center, Gateway Center's event spaces add up to 400,000 square feet before you even factor in the Arena and campus hotels.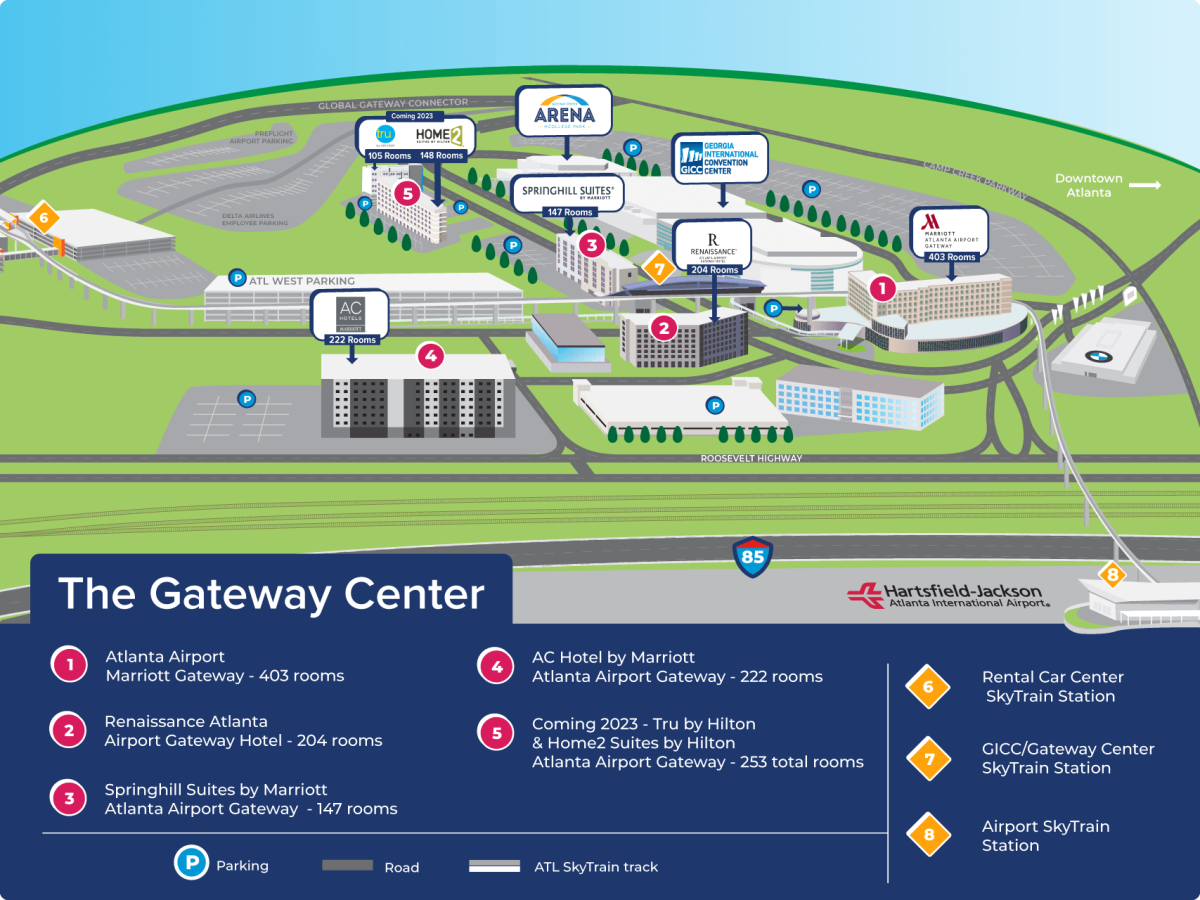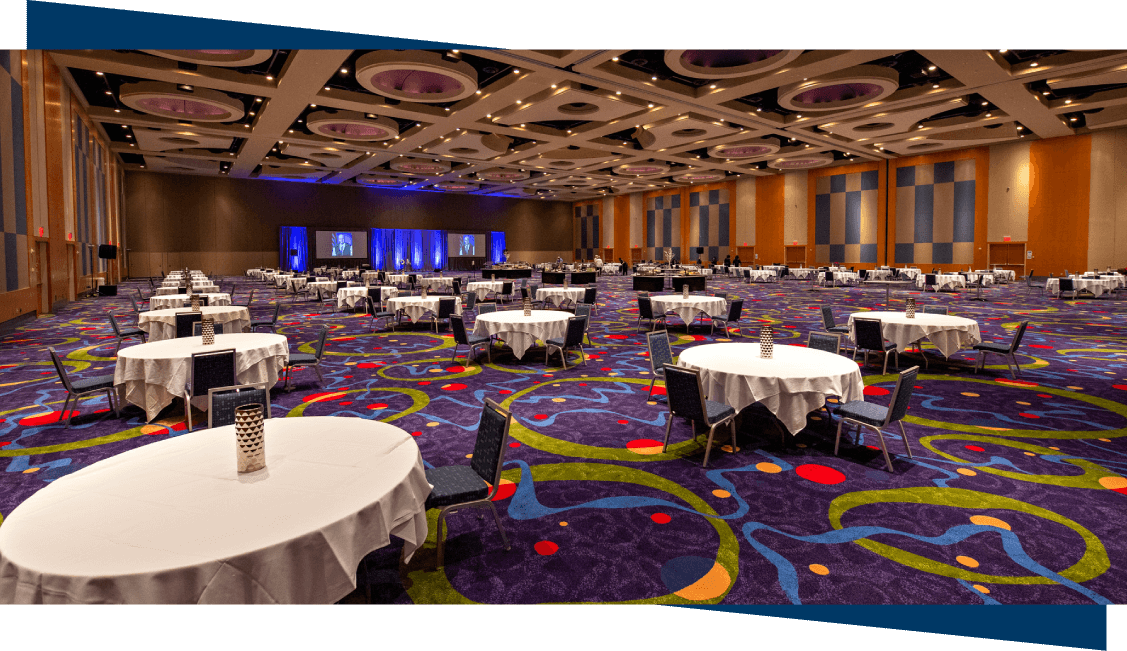 Georgia International Convention Center (GICC)
All on one level, with great catering, world-class convention services and great for groups of all sizes? Consider us impressed!
More Info »
Meeting & Group Hotels
Despite the incredible variety among our hotels and their ability to accommodate for both large and small groups, they have lots in common: style, amazing rates, and proximity to the airport.
Search Hotels »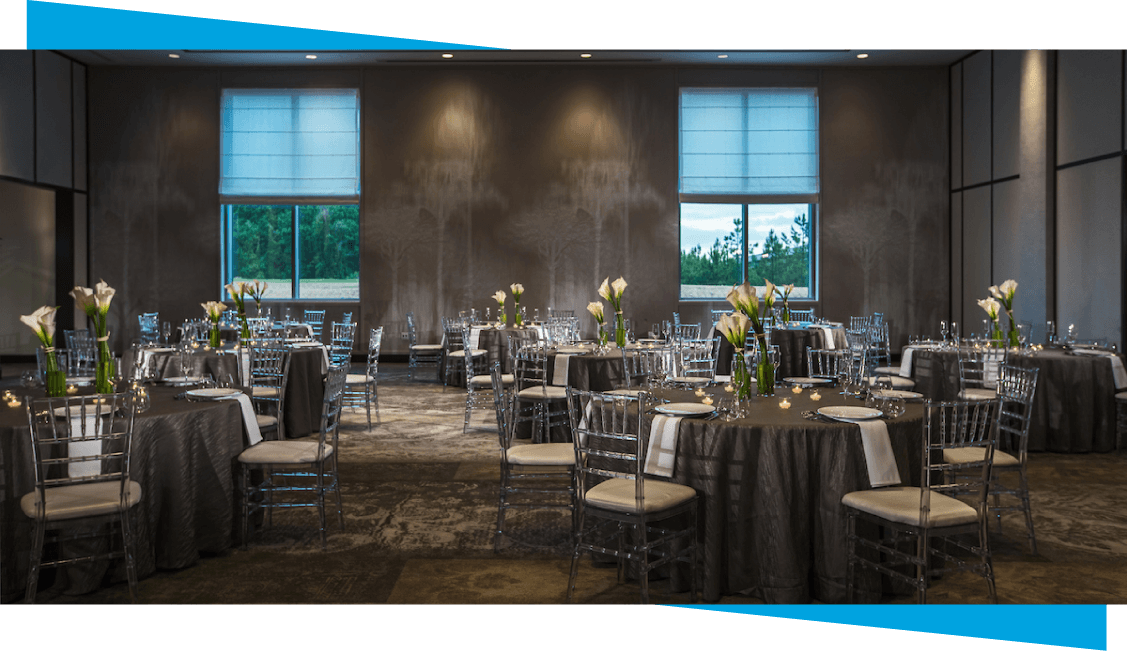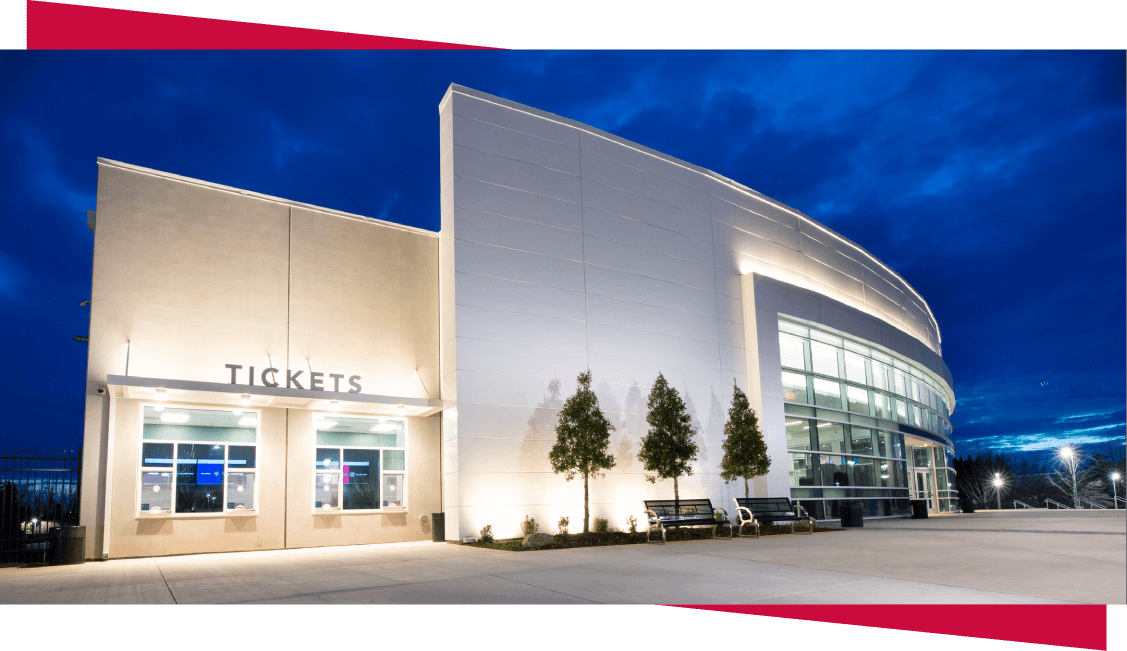 Gateway Center Arena
Sports groups love it, but it's also ideal for keynote speakers, musical performers—anything that might benefit from a high-tech stage and a splash of grandeur.
More Info »
Special Event Facilities
Sometimes you feel like a convention center, sometimes you don't. We have a variety of spaces to suit smaller groups, casual groups, breakout groups and more.
More Info »