We're the ATL Airport District – the Convention & Visitors Bureau (CVB) representing the cities of College Park, East Point, Hapeville, and Union City, Georgia. We know a thing or two about the area surrounding the world's busiest and most efficient airport (okay, we're actually area experts #humblebrag) and we work closely with the Georgia International Convention Center and area hotels – we have over 8,000 hotel rooms in the District, btw – to get you the best rate and experience possible when planning your next event. Basically, we're a one stop shop for meeting planners and we wouldn't have it any other way!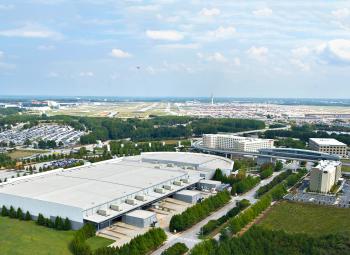 We're on Your Team
Did you know we can gather quotes and availability for meeting space and rooms? And it's at no cost to you? That's right! We are an extension of the planner's (that's YOU!) team and can help find the best rates; we do the leg work so you have the best options available and can make the most well-informed decision. Don't be shy when using a CVB! We are your best friend when it comes to planning your next meeting or convention. (We'll even wear a BFF bracelet if you are willing to too 🙂). We can customize services based on your specific needs, which makes the planning process easier (if we do say so ourselves), regardless of how many rooms you need or how many attendees you expect. 
Unfortunately, hotels are working with a limited staff right now and may be hard to get in touch with or the hotel representative you normally work with may no longer be there. We are sensitive to these realities and are eager to bridge the gap. We have connections at all of the area hotels in the District and can get a timely response to your requests. We all want to bring meetings back safely, so we're working together (our CVB, hotels, and the convention center) even more now to make that happen. Let our free services work for you! 
We're at Your Service
Once you book, we're at your service! We have a variety of complimentary services that we provide to groups – of all shapes and sizes – that book through us. These services can help build your attendance by showcasing all the District has to offer and include assisting with supplier suggestions, providing information on the District, and being an asset for all of your planning needs. We have plenty of resources already on hand, but we're happy to customize something for you too!

Safety is top of mind around here, so one of the ways we're addressing these concerns is a dedicated webpage chock-full of up-to-date information on new safety protocols from our hotels, Hartsfield-Jackson Atlanta International Airport, Georgia International Convention Center, the state of Georgia, as well as additional resources on safety measures within our four partner cities. The page also includes recent videos that provide an overview of safety protocols in the District and the airport. And if you need temperature checks or safety signage for your event, we can provide supplier suggestions for those too.
Let's Get to Work
Our team's combined industry experience has prepared us for this moment in time. We have a knack for flexibility and rising to the occasion – we're here for you every step of the way and can't wait to help you plan your next safe, in-person meeting here in the ATL Airport District. Let us show you how a CVB can work for you! Did we just become best friends?!