After signing a contract with your preferred hotel and/or convention center, the next step is to contact the Convention Center Director at your CVB. For example, Jenna Snyder at the ATL Airport District is an expert on all things district-related, and would be the go-to person/resource moving forward. She is available to answer any questions planners have about the area, attractions, restaurants and suppliers – and the list goes on!
Here are some of the top steps to take to best utilize a local CVB Services Department as it pertains to the ATL Airport District:
STEP ONE: UNDERSTAND ALL THE SERVICES OFFERED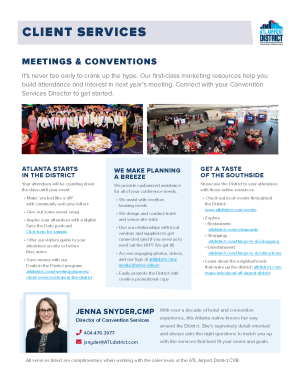 Jenna provides planners with a service flyer outlining all the complimentary planning assistance the service team can provide. The first step is to review the service flyer and become acquainted with available services and offers. The service flyer also includes helpful links to district information that planners can quickly share with their group across their platforms, digital newsletter or welcome packet, so attendees can plan their visit ahead of time. Links also include local information, restaurants, entertainment, activities and more!

STEP TWO: SCHEDULE A CALL WITH JENNA TO FURTHER DISCUSS NEEDS 
Once you understand our services, schedule a one-on-one call with Jenna to discuss your group's needs in greater detail and to ask Jenna any questions you may have. Jenna will go over everything she can do for your group and determine what would be most beneficial to ensuring the success of your event. If you need a welcome letter, a post-event release or anything else, this is the time to let us know!

STEP THREE: CONNECT WITH SUPPLIERS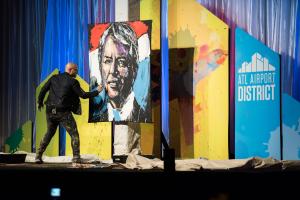 Our CVB services team has long-standing relationships with local vendors and suppliers. We are available to help find anything you may need from the local community, such as tables, chairs, linens, transportation and more, regardless of your group size!
An example of a successful in-house event that fully utilized our services department to benefit their charity is The Moebius Syndrome Foundation Conference. This event was held for people and families affected by Moebius syndrome and attracted over 300 attendees worldwide, over 100 of whom have Moebius syndrome.
We connected the organization with local vendors and suppliers, including a local transportation service which they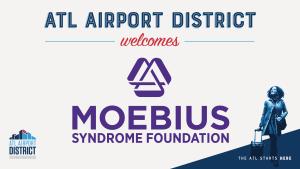 utilized for the event and a music therapist who came onsite as a fun activity for the kids. We also connected them with the College Park Fire Department, where they were able to coordinate having a fire truck and the fire chief present to interact with families and children. Additionally, we provided a raffle basket with tickets to the Atlanta Dream game, with all proceeds benefiting the Moebius Syndrome Foundation. 
According to the Moebius Syndrome Foundation Events and Programs Manager Loralynne Evens, "The Atlanta Airport CVB staff was extremely responsive and helpful with providing recommendations for local vendors and services. They were very friendly and welcoming. We really enjoyed working with them!"

STEP FOUR: UNDERSTANDING MARKETING NEEDS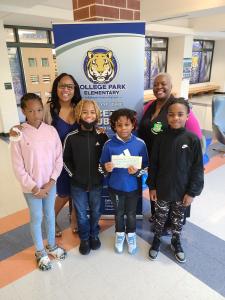 We are happy to assist with any marketing needs. We can create a digital save-the-date that the planner can share to get attendees excited ahead of the event or, if it is a public event, we can promote it via social media and calendar listings.
We also like to recognize groups that give back to our community by issuing a post-event press release spotlighting any philanthropic endeavors. For example, Alpha Kappa Alpha Sorority recently hosted a city-wide event in the ATL Airport District, and following the conference, the sorority made a $5,000 donation to College Park Elementary to target the expansion of the school's art program. We expressed gratitude for the generous donation in a post-event press release highlighting the organization.

STEP FIVE: OFF-SITE EVENTS
When it comes to off-site events, we are not limited to our immediate area, as we genuinely want to cater to your group's desires. If you're looking for a private space/restaurant in downtown Atlanta – we've got you covered.
We also like to make our restaurant community aware of large groups to ensure the group feels welcome. We can do this by delivering flyers to the restaurants, which we did for the Alpha Kappa Alpha Sorority Conference.
Visit atldistrict.com/meeting-planners/meet-the-cvb-team to meet the team that will make your next event a reality.