Why The ATL Airport District
SUCCESSFUL EVENTS HAPPEN HERE.
To put it simply, the ATL Airport District is one of the most connected and convenient event destinations in the world. The District is home to the world's busiest and most efficient airport, Hartsfield-Jackson Atlanta International Airport (ATL), as well as the country's only convention center directly connected to a major airport. Plus, there are more than 8,000 hotel rooms to choose from here.
No matter where your guests are travelling from, they're only a short trip away because ATL serves more than 150 cities across the U.S. and more than 60 international destinations daily. In fact, 80% of the U.S. population lives within a two-hour flight of ATL. The ease of flying into the District is just one of the reasons it was ranked the #5 Convention City by USA Today.
We also have an experienced and knowledgeable team ready to help ensure that nothing is overlooked or left to chance when planning your next meeting, convention, or gathering. We look forward to helping you produce a seamless, successful, and memorable event in the District.​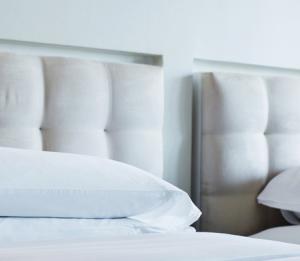 Want choices? The ATL Airport District has more than 8,000 rooms, from luxurious and modest to bold and quaint. That's flexibility and options for you. >>
Planning a meeting? Use our RFP button below to give us your details