re-engage
There are stories to be told around every corner here in ATL Airport District. The rich history of our cities meets both timeless and traditional destinations, from restaurants and dwarf houses to arenas and flight museums. It's time to learn more about our communities – and our people – and immerse ourselves in the culture. We've wrapped up some of our favorite stories to help you learn more about what's around and who we are, and remind you of what makes Atlanta, Atlanta.
"Powered By        " Spotlight
Whether you're a District local or a first-time visitor, there are hidden gems across College Park, East Point, Hapeville and Union City that everyone should check out when they get the chance. We wanted to spotlight some of these local businesses, and share more with you about their owners, their stories and even some fun facts. Keep reading – and check them out for yourselves!  Know of a District business that deserves a deep dive? Let us know at aad@phase3mc.com!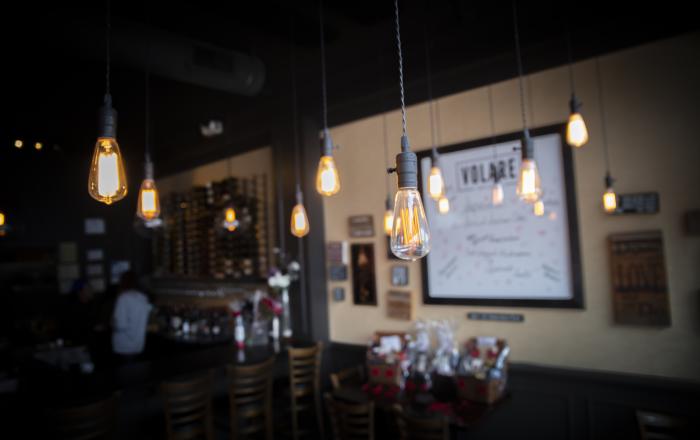 Opened in 2013, Zachary Best-Ralston leads the charge as executive chef of Volare Wine & Bistro, striving to keep customers on their toes and offering great food to each guest to walk through their doors. Located near the airport, Volare Wine & Bistro has become a mainstay in the District and continues to deliver seasonal dishes, local ingredients and passion for the Hapeville community. Interested in learning more? Check it out here! >>
Opened in 2013, Zachary Best-Ralston leads the charge as executive chef of Volare Wine & Bistro, striving to keep customers on their toes and offering great food to each guest to walk through their doors. Located near the airport, Volare Wine & Bistro has become a mainstay in the District and continues to deliver seasonal dishes, local ingredients and passion for the Hapeville community. Interested in learning more? Check it out here! >>